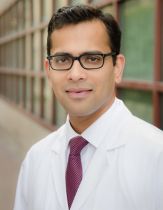 It is my pleasure to serve as the guest editor of this edition of the AJNR News Digest, which focuses on the topic of image-guided spine pain management. Disorders of the spine have a tremendous impact on society—directly through the morbidity of afflicted individuals and indirectly through lost productivity and increased health care costs. In 1998, total U.S. health care expenditures for low back pain were estimated at $90 billion.1 Since that time, costs of low back and neck pain care have risen substantially, at a rate higher than that observed for overall health expenditures.2 In the United States, an estimated 149 million work days are lost every year because of low back pain.3
Spinal injections of steroids have been widely used in the management of back pain for more than 50 years.4 Image-guided spine injections (when performed for appropriate indications) and using contemporary techniques can provide significant benefits in relation to pain relief, disability, and quality of life in these patients, identify the specific pain generator, and help avoid surgery. These injections have a low-risk profile compared with alternative treatments and are effective when used as part of a multimodal treatment plan that includes physical therapy, exercise, and activity modifications.
Between 1994 and 2001, the use of epidural steroid injections increased by 271% and facet joint injections by 231% among Medicare beneficiaries.5 Medicare payments for spinal injections expanded 629% during that time period.5 More recent data indicate continued rapid growth in the use of spinal injection therapies. The success of spinal injections in alleviating symptoms depends on the ability to deliver the anti-inflammatory medication (corticosteroid) precisely to the specific site of inflammation. For example, with disc herniations, the inflammatory response (and hence the site of pain generation) is at the interface of the herniated disc and traversing neural tissue. This site is frequently within the ventral epidural space, subarticular zone, or neural foramen. For this reason, transforaminal epidural steroid injections (TFESIs) may be more effective than interlaminar epidural steroid injections (ILESIs) in targeting the specific pain generator in the setting of an acute disc herniation.
Image-guided spinal injections have a high safety profile; however, appropriate risk mitigation techniques are necessary to avoid extremely rare, catastrophic complications, such as direct spinal cord or vascular injury or CNS infarcts.6 Risk mitigation techniques include thoroughly reviewing preprocedure imaging (to identify the pain generator and vulnerable soft tissue structures), using appropriate imaging … more »