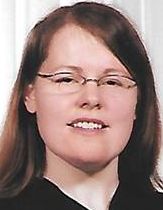 Radiogenomics, or imaging genomics, is a term that describes an exciting emerging field of research that is aimed at defining relationships between image features (image phenotypes) and molecular markers (molecular phenotypes).1  Traditionally, radiology has been primarily focused on the correlation between imaging and histopathologic findings.  
Merging the fields of standard imaging and genetic methods is obviously not straightforward.  Noninvasive brain imaging techniques are reliable to provide objective and reproducible phenotypes, are generally widely available, and in the case of brain tumor, remain the primary method for diagnosis, surgical guidance, and surveillance of tumors.
Medulloblastoma, a WHO grade IV embryonal tumor, is the most common malignant CNS tumor in children, accounting for 40% of childhood tumors in the posterior fossa.2  Approximately 338 new pediatric patients are diagnosed in the United States each year.  As a result, tremendous efforts have been made toward its genomic classification.
The traditional classification system is based on histopathology, and according to the 2016 WHO Classification of Tumors of the Central Nervous System includes:  classic medulloblastoma, desmoplastic/nodular medulloblastoma, medulloblastoma with extensive nodularity, and large cell/anaplastic medulloblastoma.3
Beyond histology, medulloblastoma is currently stratified into 4 genetic/molecular subtypes based on transcriptome profiling studies, as detailed in an article by Taylor et al.4  These subgroups include activated wingless (WNT), activated sonic hedgehog (SHH) with or without TP53 mutation, and non-SHH/non-WNT (group III and group IV tumors).3 Each subgroup is unique in its origin and pathogenesis, as well as … more »