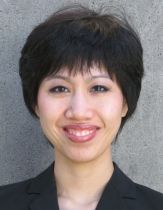 Human neurodevelopment is an incredibly complex and incompletely understood process, with sequential events beginning in the embryonic/fetal period and continuing throughout infancy, childhood, and adolescence. Characteristic changes at each stage of life are reflected by progression through successive neurologic and psychosocial milestones. This coordinated maturation occurs despite rapid fluctuations in growth and metabolism, highlighting the intricate interactions between genetics, epigenetics, and the environment.
This past century has seen an explosion in neuroscientific understanding, fueled by numerous advances in science, engineering, and medicine. Human embryology and animal studies have provided us with a general understanding of macrostructural processes, including landmarks for neurulation, sulcation, and myelination during fetal and postnatal life. Microstructural processes, such as neuroepithelial progenitor cell migration and differentiation in utero or synaptic connectivity and pruning from birth through young adulthood, are less well-characterized.
What has largely eluded discovery is the precise relationship between central nervous system structure and higher cognition (ie, "brain versus mind"). The developing pediatric brain contains answers to several unsolved mysteries such as neuroplasticity, neuropsychiatric disorders, and executive functioning. Current investigations into human neurodevelopment are being performed at multiple levels, ranging from molecular and cellular neurobiology to tissues and organ systems. Integration of "bottom-up" and "top-down" approaches is made possible by emerging fields such as systems biology, genomics, and clinomics.
As neuroradiologists in a rapidly evolving health care … more »